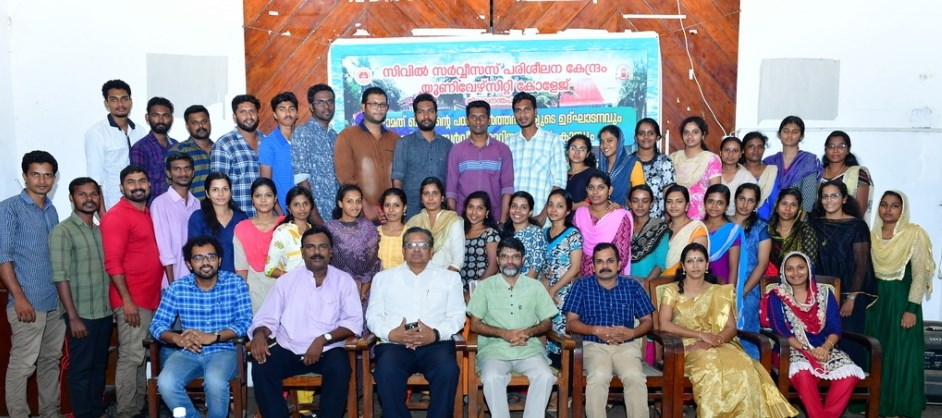 Civil Services Coaching Centre was established in the College in 1960 as an independent Sub Centre by the Department of Higher Education , Government of Kerala, providing free coaching to eligible candidates appearing for All India Civil Services Examination  (CSE) conducted by the Union Public Service Commission. It has successfully completed 79 batches of students for the Preliminary and Main Examinations of CSE. CSCC is equipped with modern teaching and learning facilities such as LCD and has well experienced faculty comprising Retired Professors and Teachers from different departments of the College as well as outside.
Professor in Charge : Dr. B. Asok, Mob. 8848830785
Options offered: Economics, Geography, History, Politics and Public Administration
Course Duration : 3.30 pm to 6.30 pm. Open to all those who are eligible for writing the UPSC Civil Services Examination.
Website of Civil Services Coaching Centre: http://univcsc.com/