Assistant Professor & Research Guide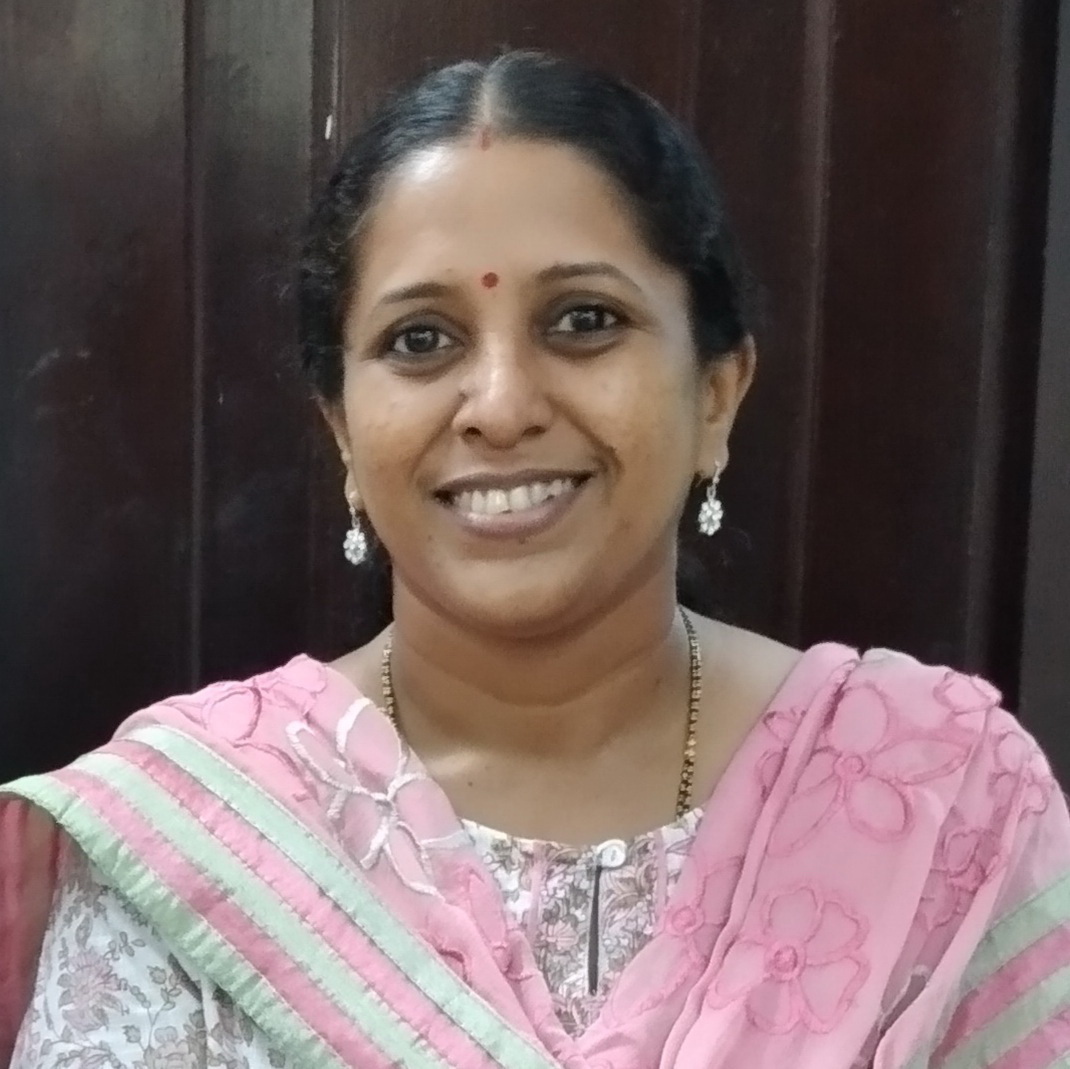 Department of Botany
@  preethahemanth-at-yahoo.com
#   +91-9496.254.040
---
Academic Qualifications
PhD in Biotechnology from University of Kerala
MPhil in Botany from University of Kerala with A Grade
MSc Botany from University of Kerala with Second Rank
---
Area of Interest (Teaching)



Plant Biotechnology, Plant Tissue Culture, Microtechnique, Plant Anatomy, Ethnobotany, Environmental Sciences
Area of Interest (Research)



Conservation Biotechnology (Plant Tissue culture and Cryopreservation) and Bioproduction of plant secondary metabolites
---
Experience
Assistant Professor at University College, Thiruvananthapuram  (2011- till date)
Assistant Professor at Government Brennen College, Thalassery (2007-2011)
JRF & SRF at JNTBGRI, Palode, Thiruvananthapuram (2004 to 2007)
---
Additional Responsibilities



Guiding MSc, MPhil dissertations and 5 PhD students.
Principal Investigator of one Research project under TARE scheme of Department of Science & Technology, Govt. of India.
In Charge of the Plant Tissue culture facility of the Department of Botany, University College, Thiruvananthapuram.
Joint Secretary of PTA University College, Thiruvananthapuram
Member, Board of Studies in Botany (Pass)

18 programmes attended till date as Subject Expert
---
Track record



Supervised and successfully completed dissertations: BSc – 8; MSc – 12; MPhil – 6; PhD – 2
As Principal Investigator, 5 KSCSTE-student projects, one UGC Minor Research Project and one SRS Major Project funded by KSCSTE were completed.
Mentor of Post-Doctoral fellowship funded by Women Scientist Division, KSCSTE 2016-18.
Convened one International seminar in 2019 and Organized Programmes in connections with National Science Day Celebrations
Convenor of Botanical Club, Department of Botany, University College, Thiruvananthapuram from 2013 to 2018
Participant-Convenor for the Refresher course in Life Sciences during 08-11-2017 to 28-11-2017 at HRDC, University of Kerala
---
Publications /Books/ Presentations



30 Publications in peer reviewed journals

13 Books edited/chapter contributed
57 Papers presented in conferences/seminars
---
Recognitions



Rank holder (2nd rank) in the MSc Degree Examination of University of Kerala in the year 2000
Senior Research Fellowship of CSIR, Govt. of India in 2006
Young Scientist Award, awards for best paper and best poster presentations in FOUR National seminars.
TARE Grant of SERB, Department of Science & Technology, Govt. of India in 2019.
"Best Female Faculty Award 2020" for the paper entitled "Microrhizome induction and 'Galangal oil' production in Kaempferia galanga L., a zingiberaceous medicinal herb" at the Two Day International Virtual Conference on Vistas in Plant Science Research for Human Welfare held on 28th & 29th August 2020 organized by PG Department of Biotechnology SAS SNDP Yogam College, Konni, Pathanamthitta, India.
---
Projects undertaken



As Principal Investigator, 5 KSCSTE-student projects, one UGC Minor Research Project and SRS Major Project funded by KSCSTE were completed.

Mentor of Post-Doctoral fellowship funded by Women Scientist Division, KSCSTE
Currently handling one ongoing Research Project (TARE) funded by SERB, Department of Science & Technology, Govt. of India.
---
Research track record



Number of PhD completed : 2 (Ongoing 5).

Number of MPhil produced : 6
New Species identified : 1 (Fimbristylis agasthyamalyensis)
Number of Projects completed : 9 (Ongoing 1)
---
Detailed Biodata of Dr. Preetha TS